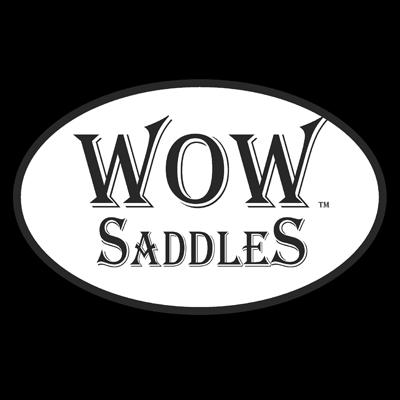 WOW™ saddles are the world's first modular saddle and have been developed using revolutionary technology.
Incorporating a unique carbon fibre tree that allows 'lateral flexion'™ enabling the horse to move with maximum freedom of movement.
WOW™ saddles are interchangeable – The seat, panels and flaps are all able to be changed to suit any horse and rider for every discipline.
WOW's Flexi-Head™ offers eleven different width fittings in steel or light weight magnesium. WOW™ saddles come in two different price bands – The Club and the Competitor. Both the WOW Competitor™ and WOW Club™ feature the unique tree and the Pointless Panel System™.
The WOW Competitor™ is fitted with FLAIR™ air panels and the lightweight headplate as standard, whilst the WOW Club™ can be upgraded to feature these options.
"First Thought Equine (Manufacturer's of the WOW™ saddle) are proud that Kitty has chosen WOW™ saddles to train and compete in and glad to be supporting a talented young eventer such as Kitty throughout her career."
David Kempsell, (Co. Director of First Thought Equine,) says: "We are really pleased to have Kitty on board."
"We think she is definitely a face for the future. Kitty and her team are true professionals, very focused and exacting in what they do. First Thought Equine has really benefited from it's sponsorship of professional riders."
"The feedback we have gained from these relationships has improved our research and development of products invaluably."
"We thank all our riders for their help and support. Sponsorship should be a two way street and with our riders we feel we are getting value for money."